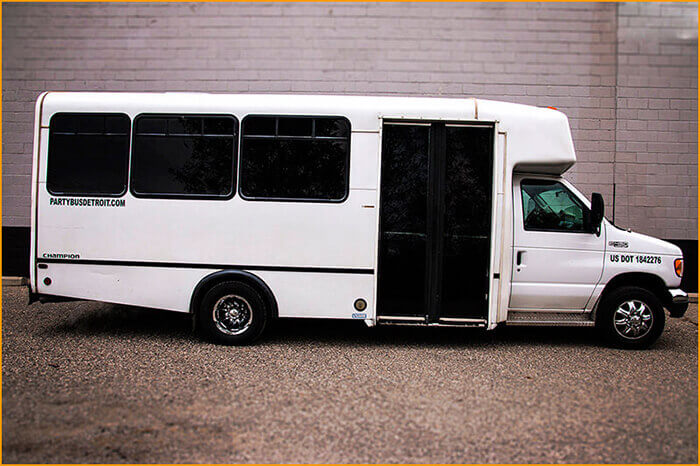 &nbsp&nbsp DetroitLimousine.net is a priceless option for Detroit limousine services with a big fleet of lavish party buses and limousines.
&nbsp&nbsp We are one of the finest Detroit limo services and offer first-rate Detroit Party Bus service all about the metro Detroit area. We also service all of the surrounding cities in south east Michigan. If you are more than 50 miles outside of the Detroit area there might be a small fuel surcharge to cover our expenses.
&nbsp&nbsp People are constantly looking for secure and reasonably priced ways to have an excellent time when they want to entertain a group. With DetroitLimousine.net, our Detroit limo services along with our party buses are a smart choice with inexpensive costs.
&nbsp&nbsp Our Detroit limousine services are supplied for all kinds of events. Whether it's a journey to a school dance, or going to the big game, or a pub-crawl with your buddies, our Detroit limo services will make your night worry-free and outstanding within our spacious vehicles.
Many people would think that renting a limo bus or limousine is expensive. It's really not. You can make it cheaper by having everyone split the total. Also, when you compare it to getting pulled over for drinking and driving or getting in an accident, the price of a limousine is greatly cheaper. It's also the smart idea.
Smart idea being that if you are drinking, it's the best way to get home. You don't have to drive yourself, you don't have to call and wait on a smelly taxi and no one has to miss the fun by being a designated driver. Everyone gets to travel together in one vehicle. You also get to keep the party going.
Between stops, when you're on the go, you can keep the party going. You don't have to stop because you're stuffed in a small taxi. Our limo buses have room to stand up and dance. There's color changing lights for the club feel. Loud stereo system to play your favorite music. A bar area with a cooler that's filled with ice so that you can keep your drinks and other items cold. Some of the buses even have a dance pole for even more entertainment.
So take your time looking at our site. We hope our site gives you enough information so that you feel comfortable with renting from us. You can call us at anytime if you have any other questions that weren't addressed on our site. You can also call us for your free quote. We look forward to speaking with you. Thanks!